It's been a while, Edworkers! It's time for our monthly update. For the month of August, we solely focused on our mobile application capabilities and features to make it easier for you to complete tasks as you do on your PC and on the go! Let's dig right into it.
Mobile Application Docs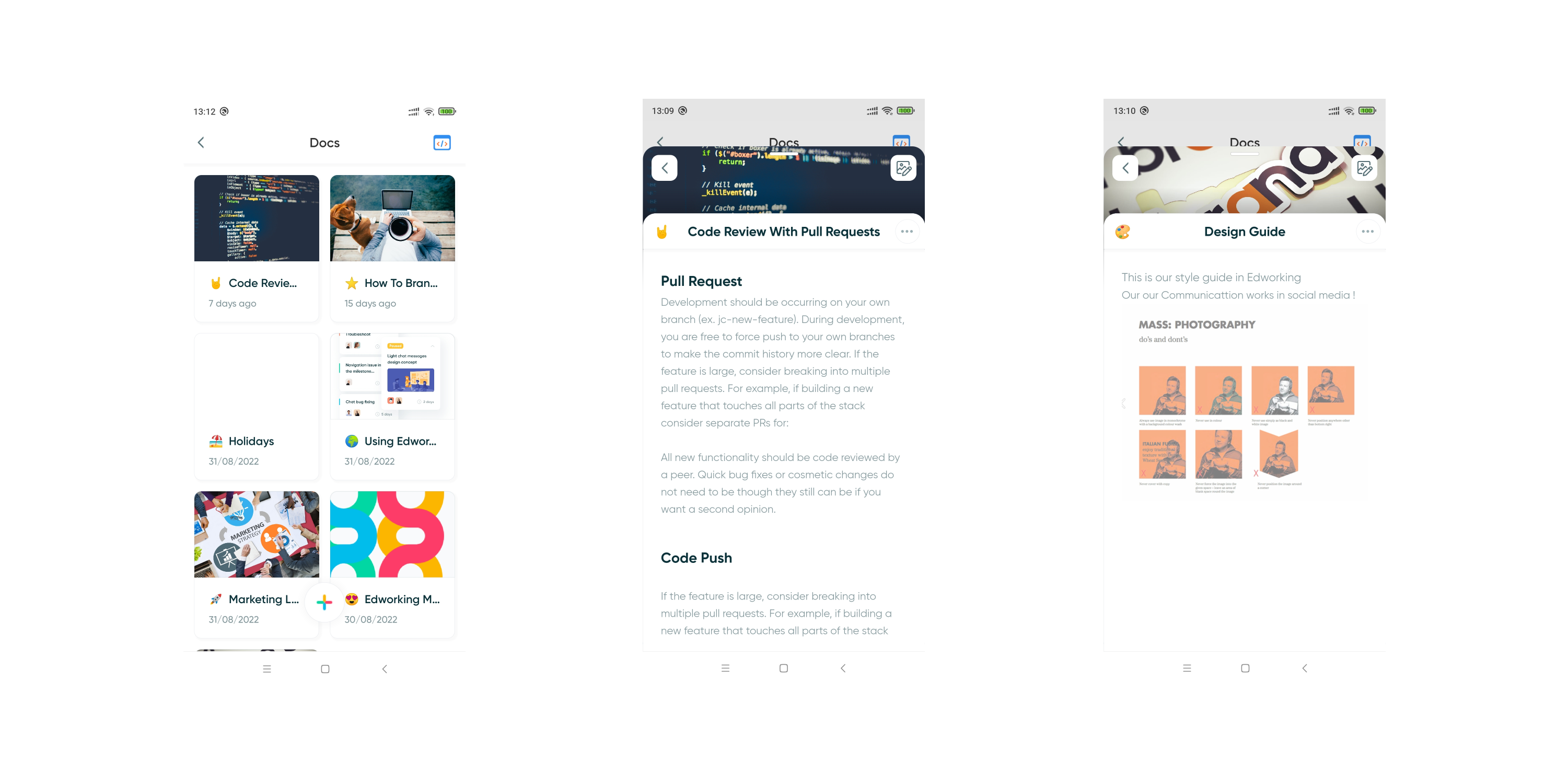 You can now use Docs to collaborate on product ideas, documents, and more using your mobile devices. You can keep everyone up to date by creating, editing, and storing all of your Docs in one location.
You can also create multiple Docs and share them with your team. Personalize each document by putting cover images and make them unique by using emojis.
Edit your Docs on the go, you can edit your documents as you would with MS Word, and you can style your text with a range of settings.
We also added new features that will be beneficial to Desktop users.
Newsletter
The blog and views are growing as we progress, so we've established a monthly newsletter, which you can sign up for directly from the blog or the Edworking landing page. This newsletter will send you emails on a monthly basis with updates.
Best,
Edworking Team

New Articles
Useful Links