Edworking's monthly update series has been incredibly successful for our clients. It's the best way to stay on top of trends and keep on top of your tasks!
This month's update will focus on two new features of Edworking—Tasks Filter and Docs Editing Optimisation.
Tasks Filter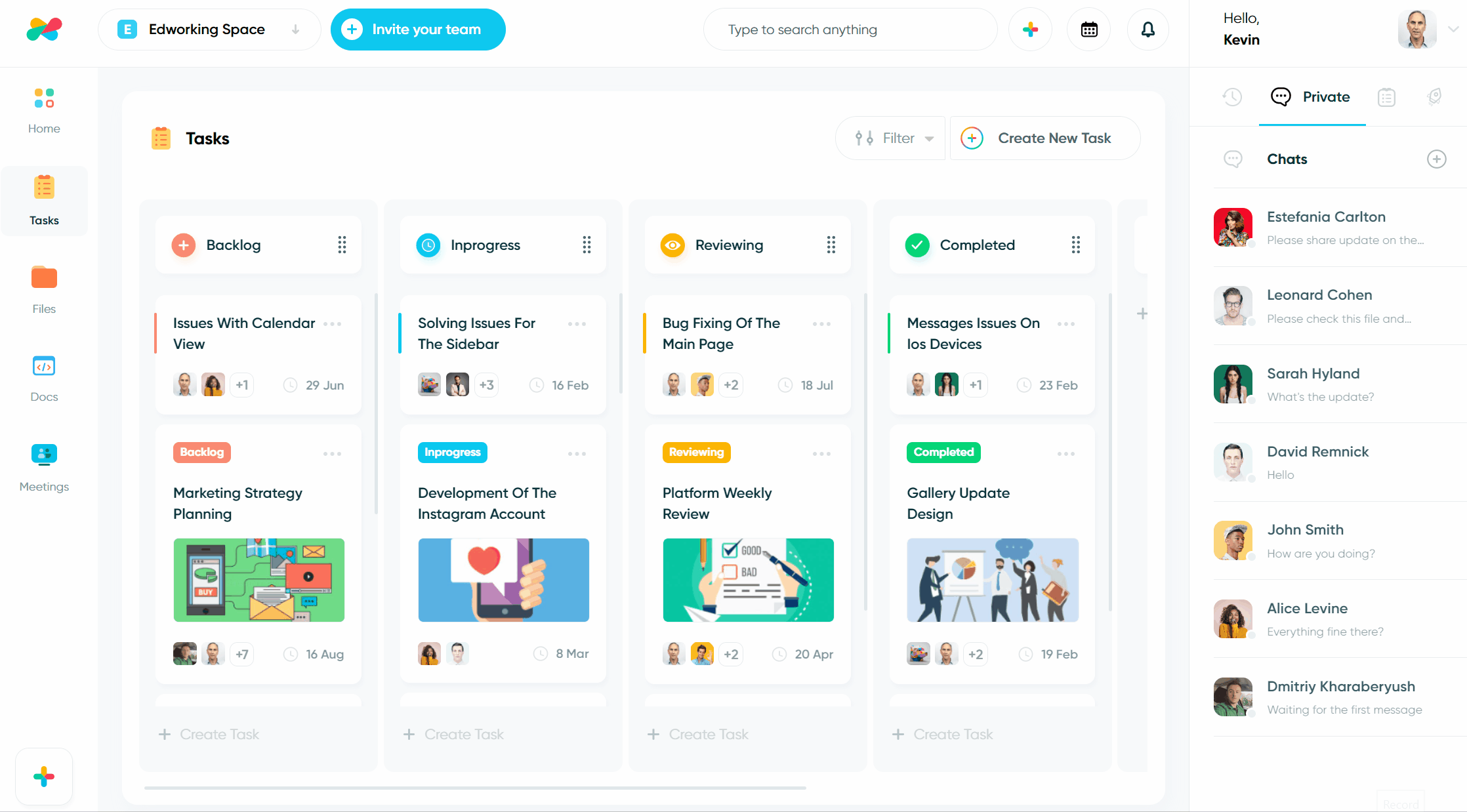 As a professional, keeping track of tasks and responsibilities is essential to ensure productivity and efficiency. Edworking's Task Filter feature is an excellent tool to help users organize and prioritize their workload by filtering out tasks in the window by specific users.
This feature is particularly helpful for those working in teams or collaborations, where there may be several ongoing tasks assigned to different team members. By filtering out all the tasks, except those assigned to a particular user, the user can focus on their assigned tasks without distraction. This allows for better time management and improved productivity.
Docs Editing Optimisation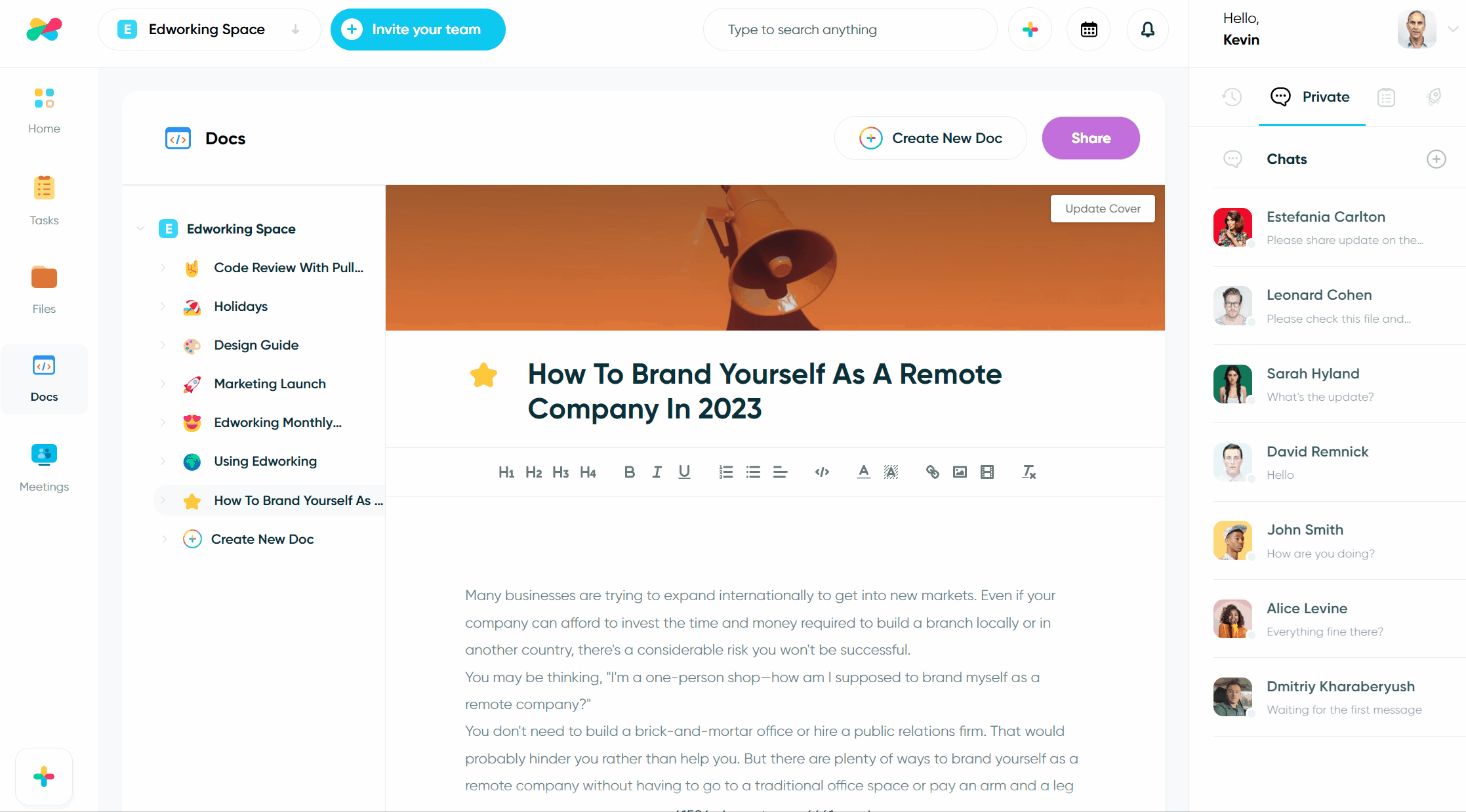 As a professional, creating and editing documents is an integral part of daily workflow. Edworking's Docs Editing Optimization feature is a powerful tool that allows users to enhance their documents with different formatting options to create professional-looking documents quickly and easily.
One of the most notable features of the Docs Editing Optimization feature is the ability to use different types of headings from H1 to H4. This feature makes it easy for users to create a hierarchical structure for their documents, making it easy to navigate and understand.
We hope that you enjoy these new features, and we look forward to seeing how you use them. If you have any questions, please feel free to reach out to us via our support portal.
Best,
Edworking Team
New Articles
Useful Links