Edworking's monthly update series has been incredibly successful for our clients. It's the best way to stay on top of trends and keep on top of your tasks!
This month's update will focus on two new features of Edworking—Folder System and Admin Analytics
Folder System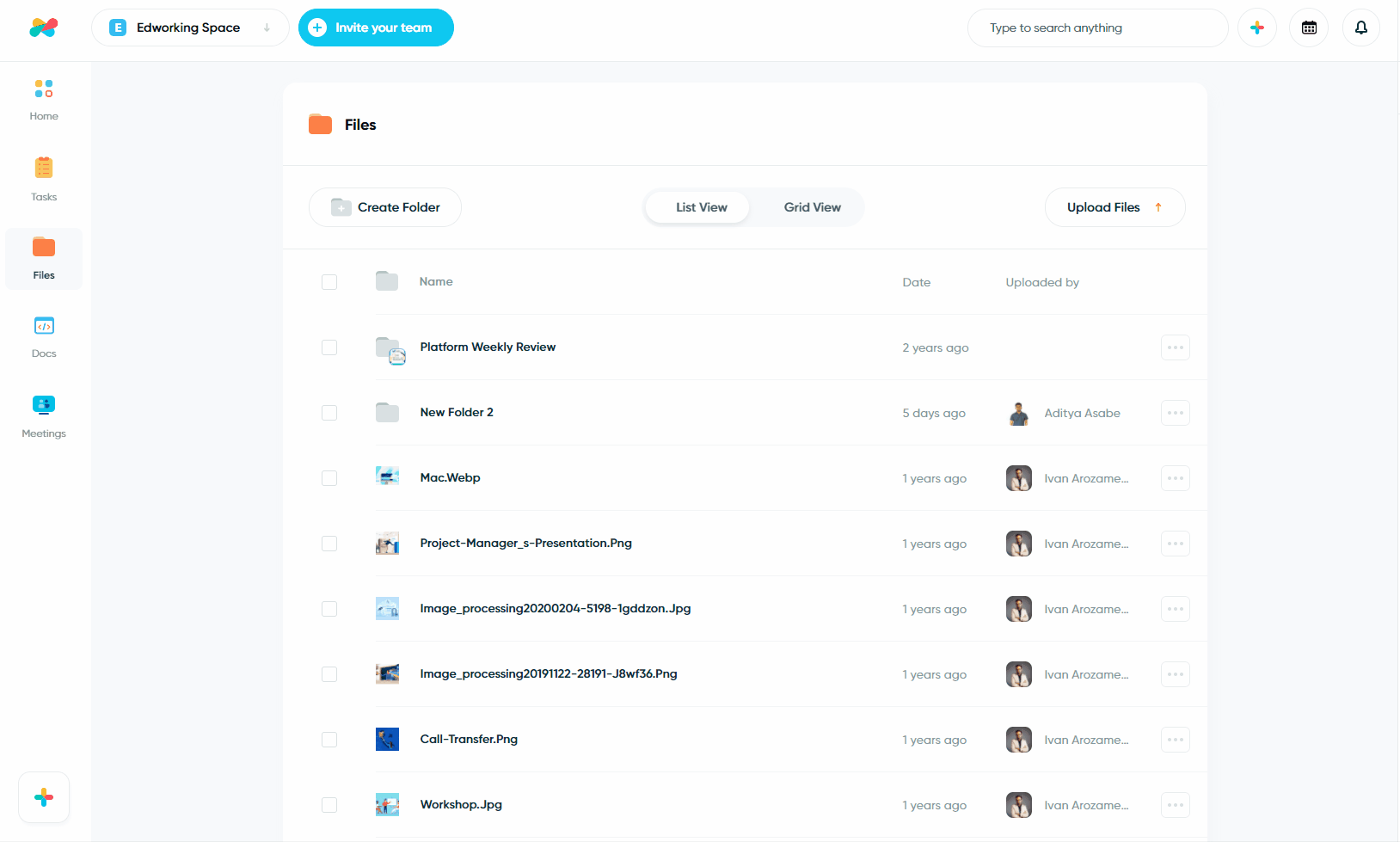 On the Edworking platform, a folder is a way to organize and group your files. When you create a new folder, you can choose a name for it and then add files or subfolders to it.
You can create a new folder in Files by clicking on the "Create Folder" button. Once you have created a folder, you can add files to it by uploading them into the folder. You can also add subfolders to a folder in the same way.
The folder system in Edworking Files allows you to easily organize and group your files, making it easier to find and access the files you need. You can also share folders with other people, allowing them to access the files inside.
Admin Analytics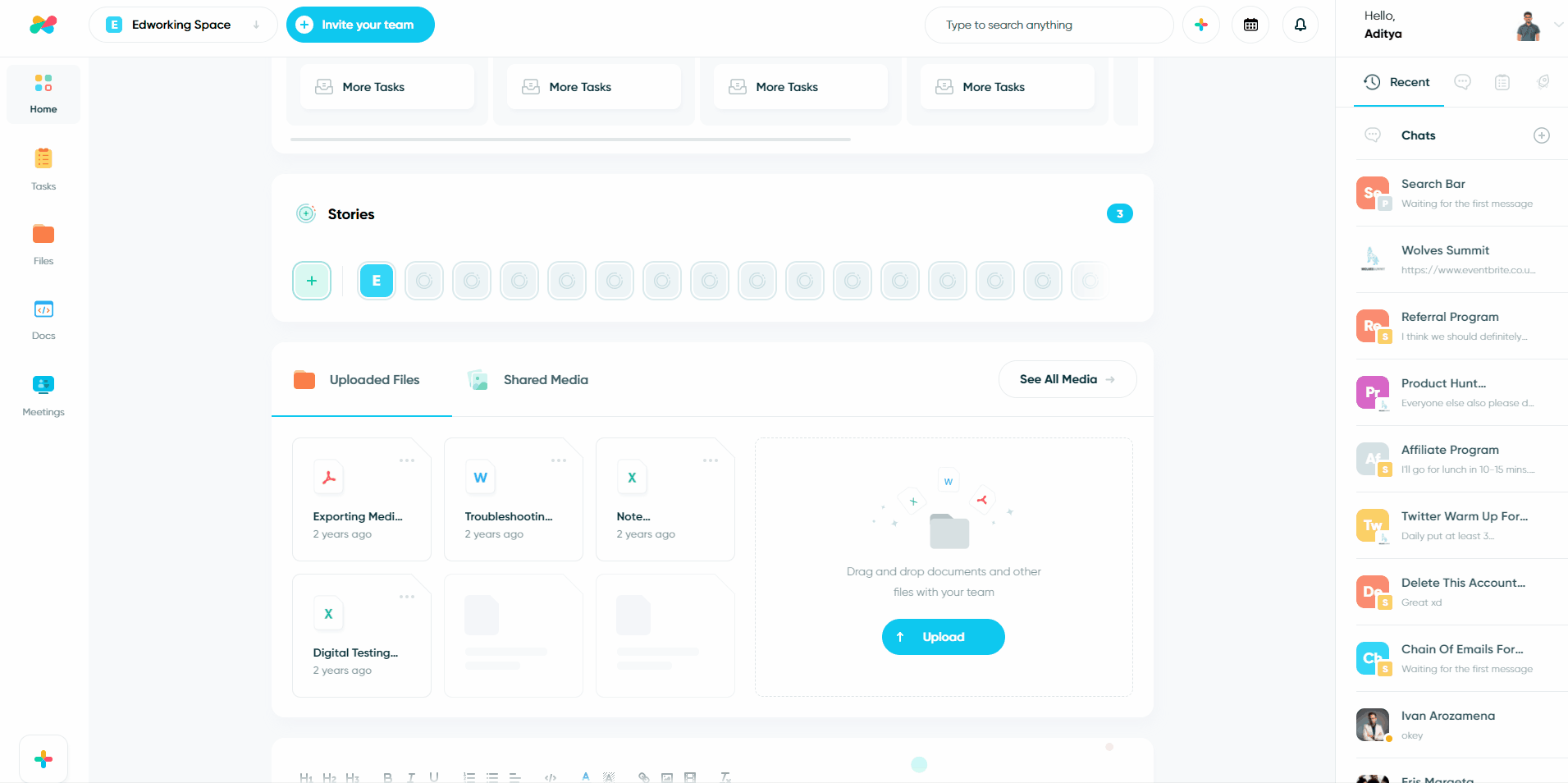 Admin Analytics is a feature that allows administrators to track and monitor the work status and performance of their employees on a daily basis. With Admin Analytics, administrators can see how much time each employee is spending on different tasks, which projects they are working on, and how productive they are being.
This information can be used to identify areas where employees might be struggling or to recognize and reward top performers.
Overall, Admin Analytics is an essential tool for administrators looking to get a real-time view of their team's work status and performance.
We hope that you enjoy these new features, and we look forward to seeing how you use them. If you have any questions, please feel free to reach out to us via our support portal.
Best,
Edworking Team
New Articles
Useful Links