Edworking's monthly update series has been incredibly successful for our clients. It's the best way to stay on top of trends and keep on top of your tasks!
This month's update will focus on two new features of Mobile Application Tasks
and Desktop Notifications.
Mobile Application Tasks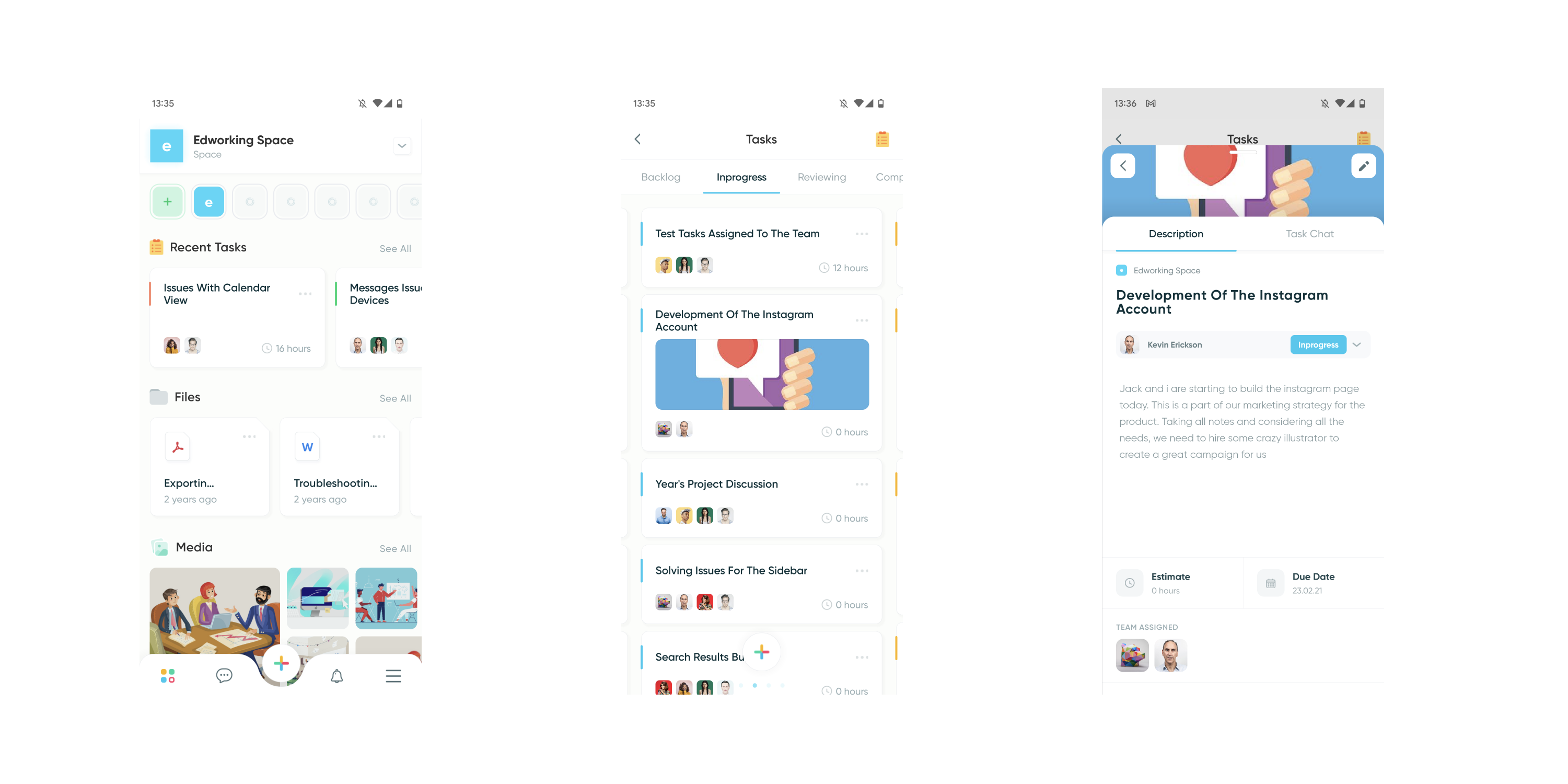 When generating tasks, we added new features. You can now add images related to a task while in edit mode. For an organized collaborative task, name each task and give a description. You can now alter each task you want to create and label it in its appropriate state. Select between: Backlog, Inprogress, Reviewing, and Completed.
Select how many hours, days, or weeks you need to estimate the completion of each task. You can also assign each task to a member of your team. You may attach any material, whether it is a pdf, word document, or even an image, that will assist your team in completing each task.
Desktop Notifications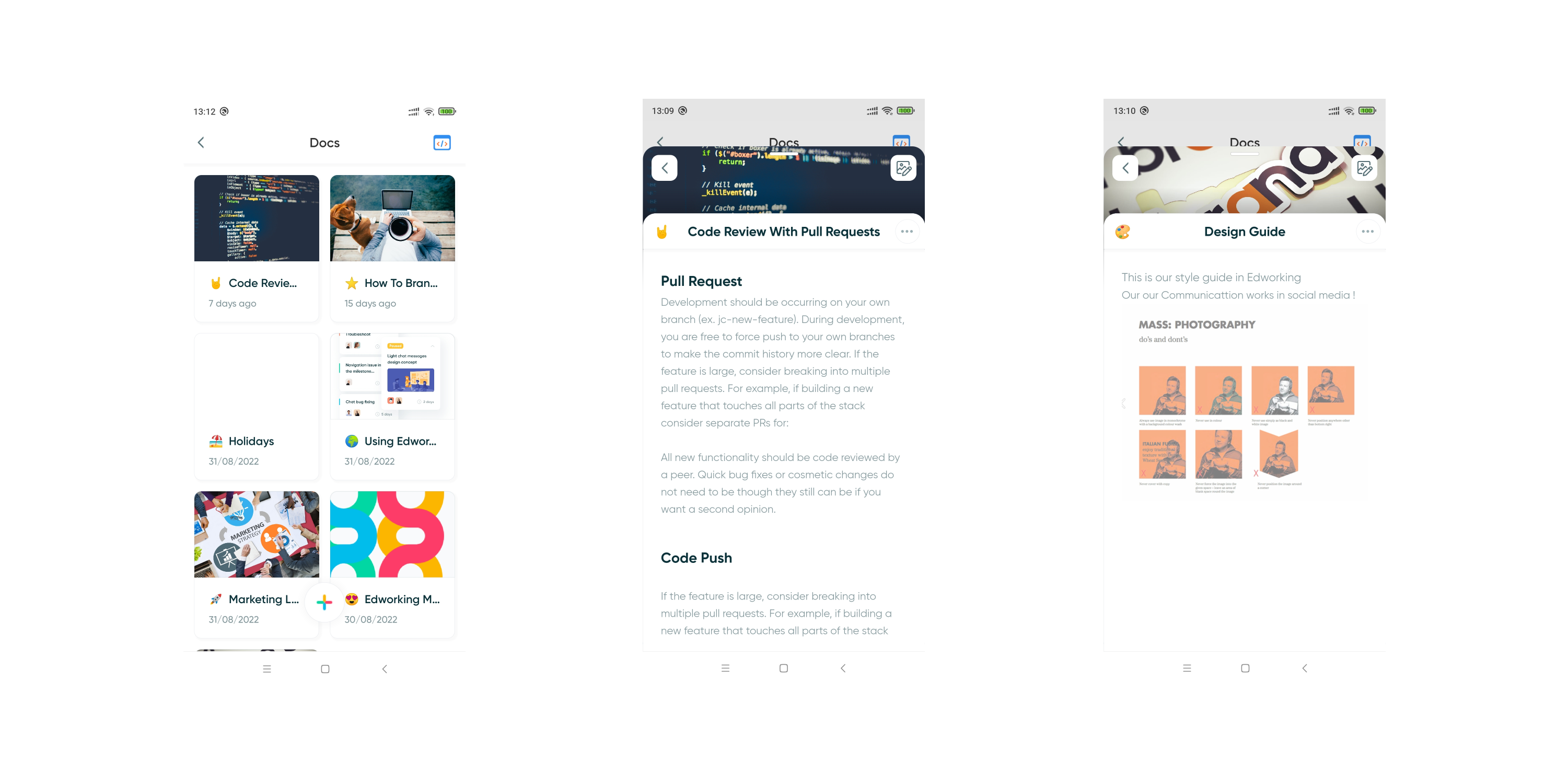 Edworking alerts are now available on your desktops. This pop-up will appear on the bottom right of your screen. This notifies you when someone on your team modifies a document or assigns you a task. This is a great help, especially if you have a lot of tabs open on your computer because it keeps you updated at all times.
We hope you enjoy these new features and look forward to seeing how you put them to use. If you have any questions, please contact us using our help portal.
Best,
Edworking Team

New Articles
Useful Links