What is White labelling?
White labelling, also known as "private labelling" is a feature that allows premium users of Edworking to brand the platform as their own. This typically includes customizing the platform"s logo, and domain name to match the user"s own brand.
A CNAME Canonical Name record is a type of DNS record that maps an alias domain name to a primary domain name. This allows the user to use their own domain name to access the platform, so it appears as if the platform is hosted on their own domain rather than on the provider"s domain.
In summary, white labelling is a way to rebrand a software as a service platform to match the user"s brand and CNAME record is a way to access the platform using the user"s own domain name.
How can you do this personalization on Edworking?
Step 1: Click on your profile and select Preferences.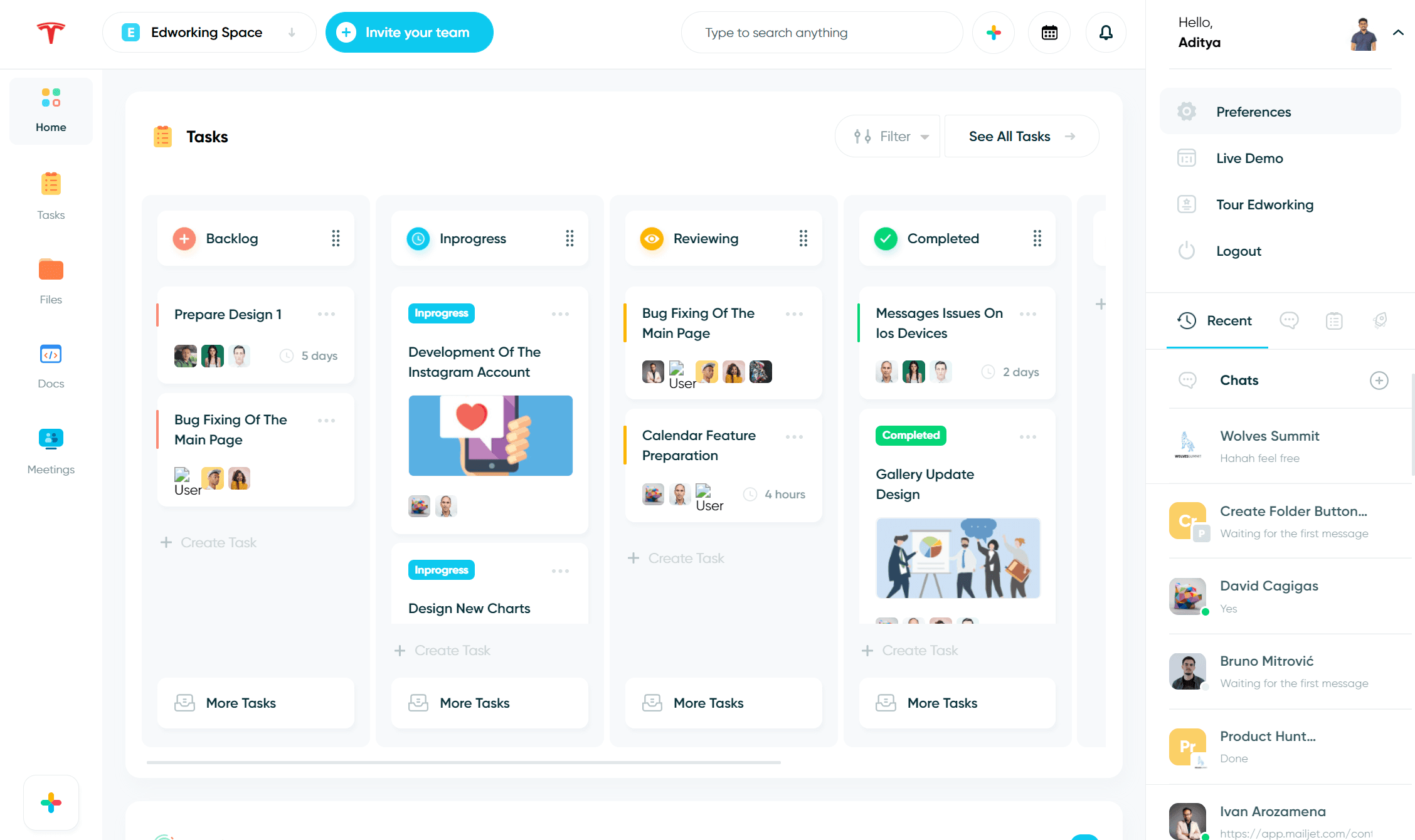 Step 2: Click on Admin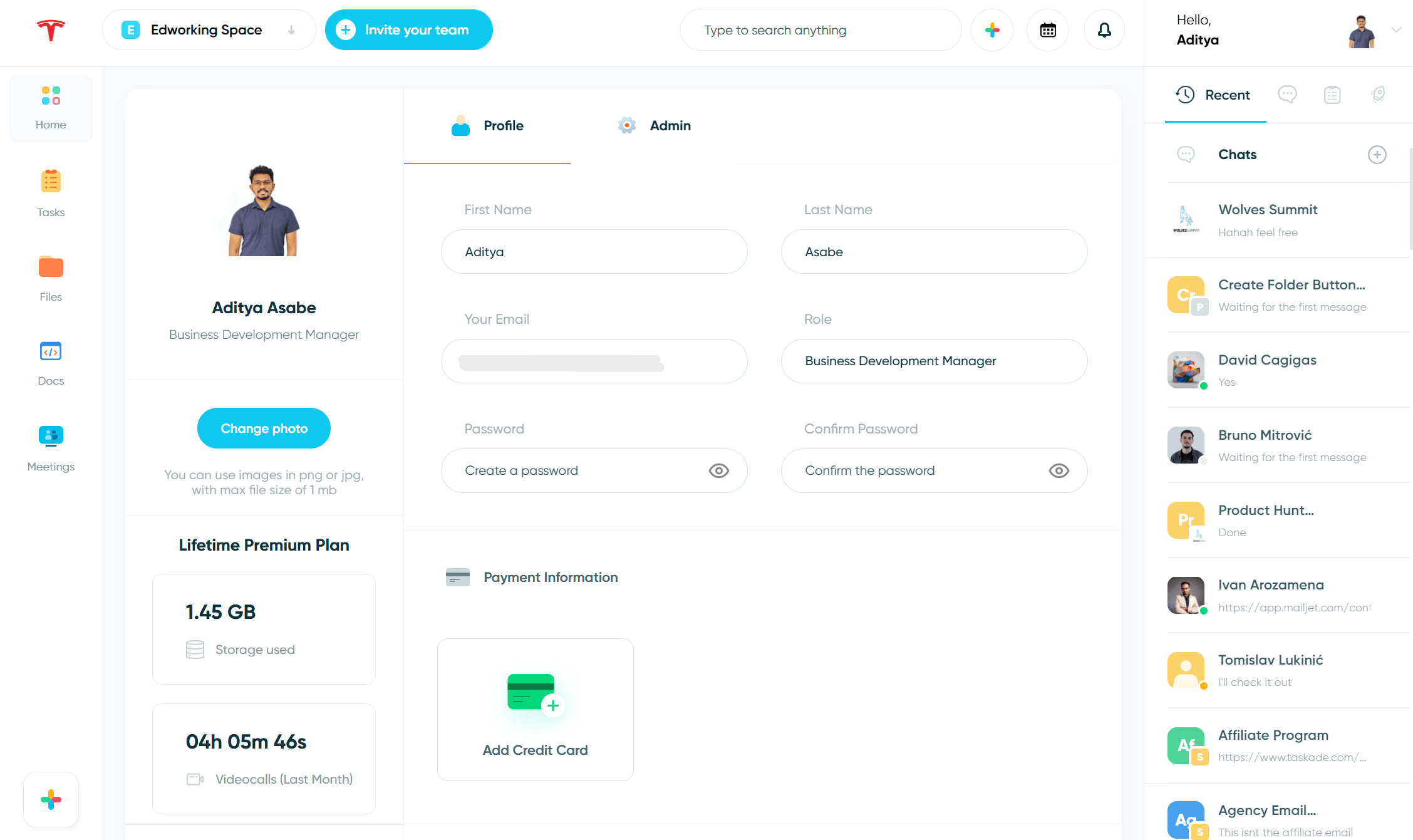 Step 3: Click on Personalize Team. Here you can change the logo by clicking on "Change logo" and domain link by clicking on "Update URL".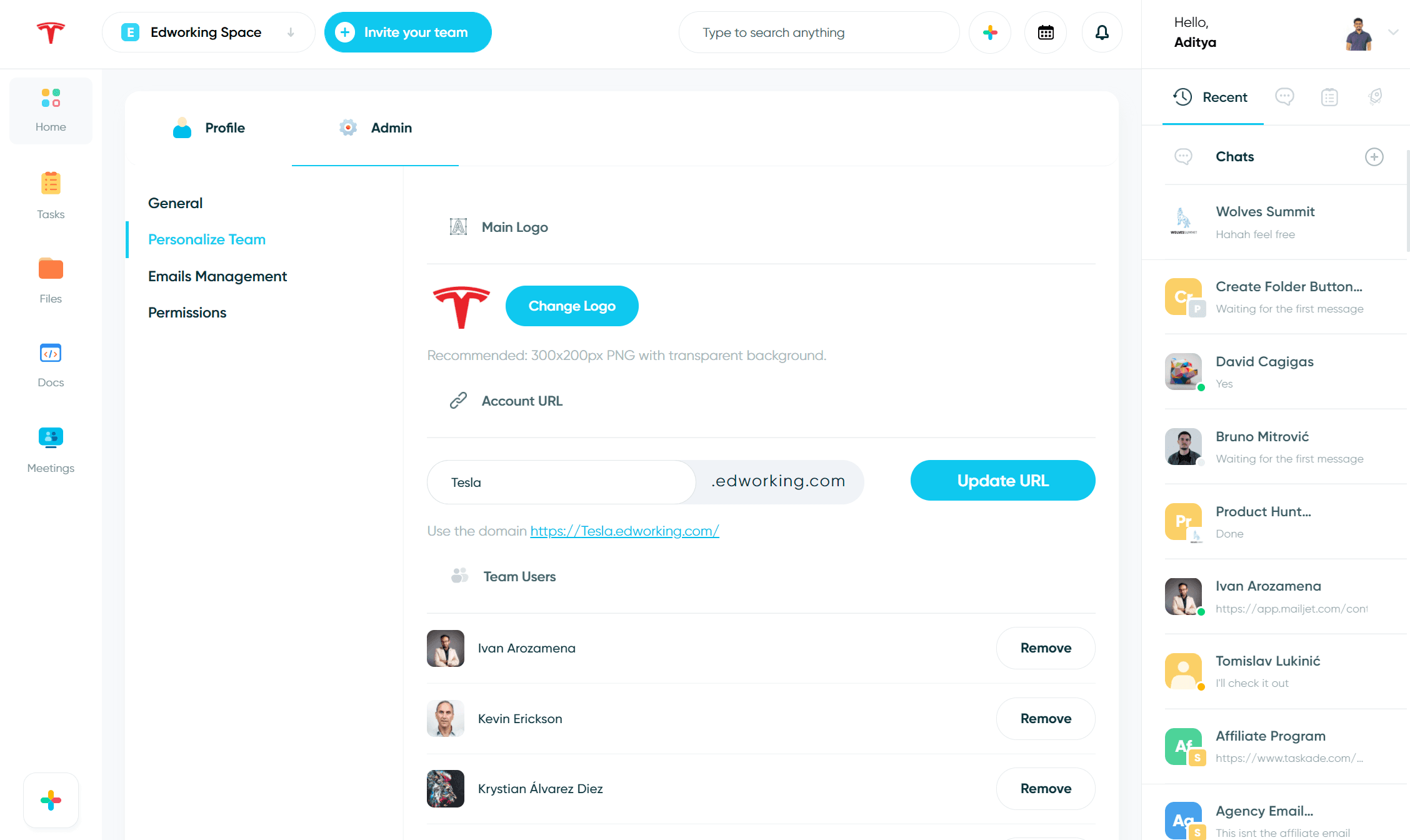 Note: After changing the domain name the user will have to log out and then log in again to see the change.
Step 4: Click on "Invite New Member" to invite your team. Your team can view the invitations below and can click on "Join" to join the project.