Hello again! Welcome to the July Monthly Update.
In this issue, we will discuss two vital elements that will help you and your remote team work more efficiently by ensuring that your schedules are always up-to-date and never missed and that Edworking's meeting room feature is optimized to provide you with the best possible experience.
Google Calendar Synchronization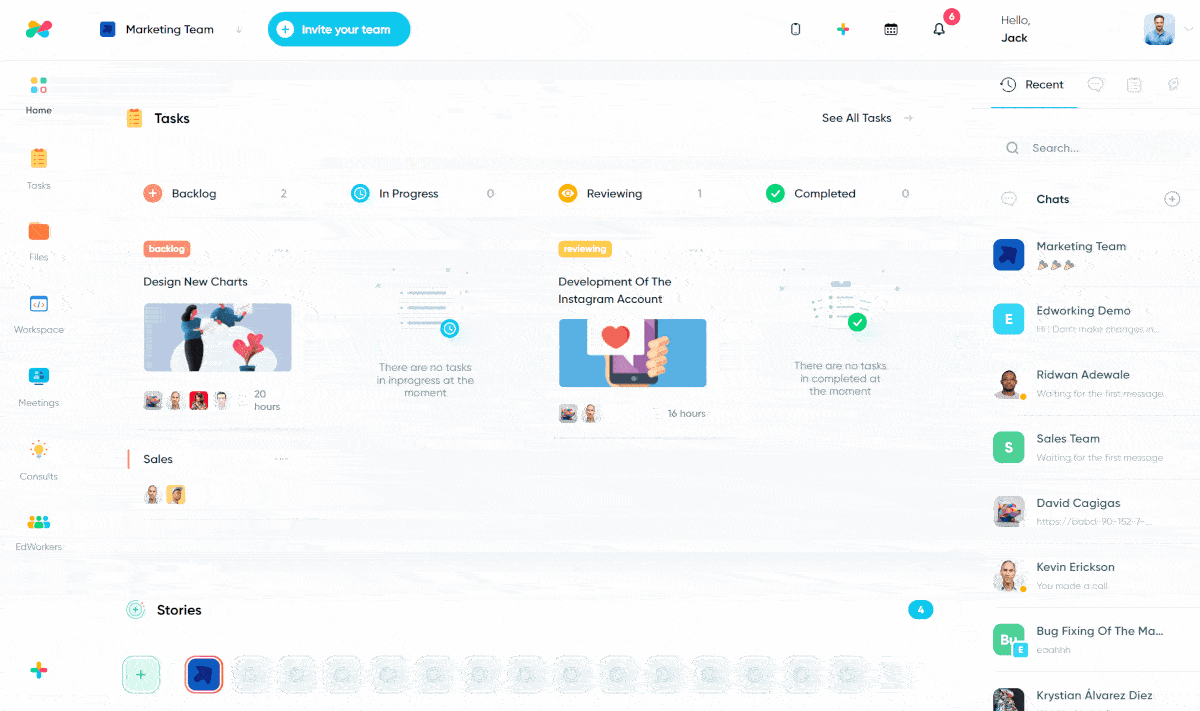 The Google Calendar synchronization feature is now available for all users, allowing you to access and edit a shared calendar on the go. This new feature will enable you to share the same calendar with other team members or external collaborators.
By synchronizing your calendars with other meeting attendees, you can increase productivity, improve relationships, and get back to face-to-face interaction, which is vital to the modern professional.
Synchronizing a Google Calendar to your Edworking Calendar is easy; click the Calendar icon on your desktop version, click on Synchronize a New Google Account, log in, and watch the magic happen. Remember, there is no limit to the number of calendars you can sync with Edworking's calendar.
Meetingroom 2.0
We've been working hard to provide our users with the best experience possible when they want to collaborate. However, one feature we felt was lacking was the ability to invite external participants to a meeting, tweak the settings, and change the video call layout when needed.
So, today we're excited to announce a significant overhaul to our Meetings section in Edworking, which will make inviting others easier. The Meetings section is different now from how it used to be.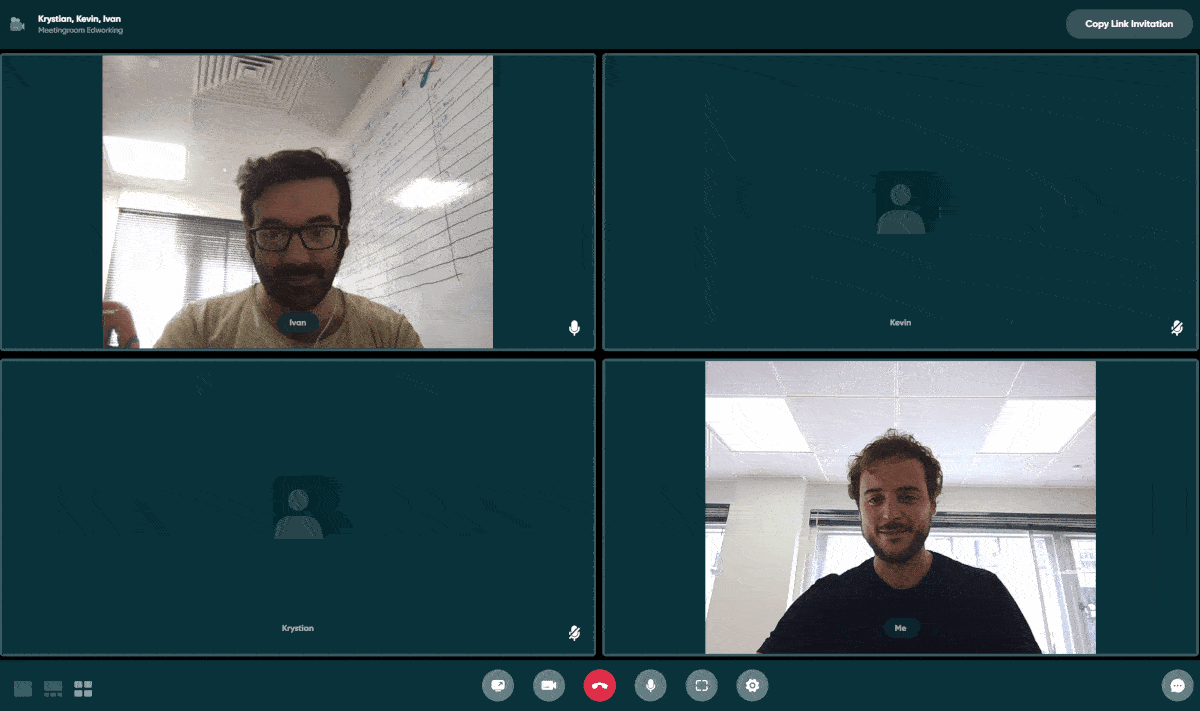 In a video calling platform, being able to change the view based on circumstances is an innate feature.
Meetingroom 2.0 lets you see your meetings in three different ways: speaker view, gallery view, and full screen. Depending on the circumstances of your video conference, you can choose any of these layouts.
For example, if you're on a video chat with multiple people, you might want to view them all at once, or you can put yourself or another speaker at the center of the screen if you need to focus on them while speaking.
To do that, select the appropriate view, and the layout will change accordingly.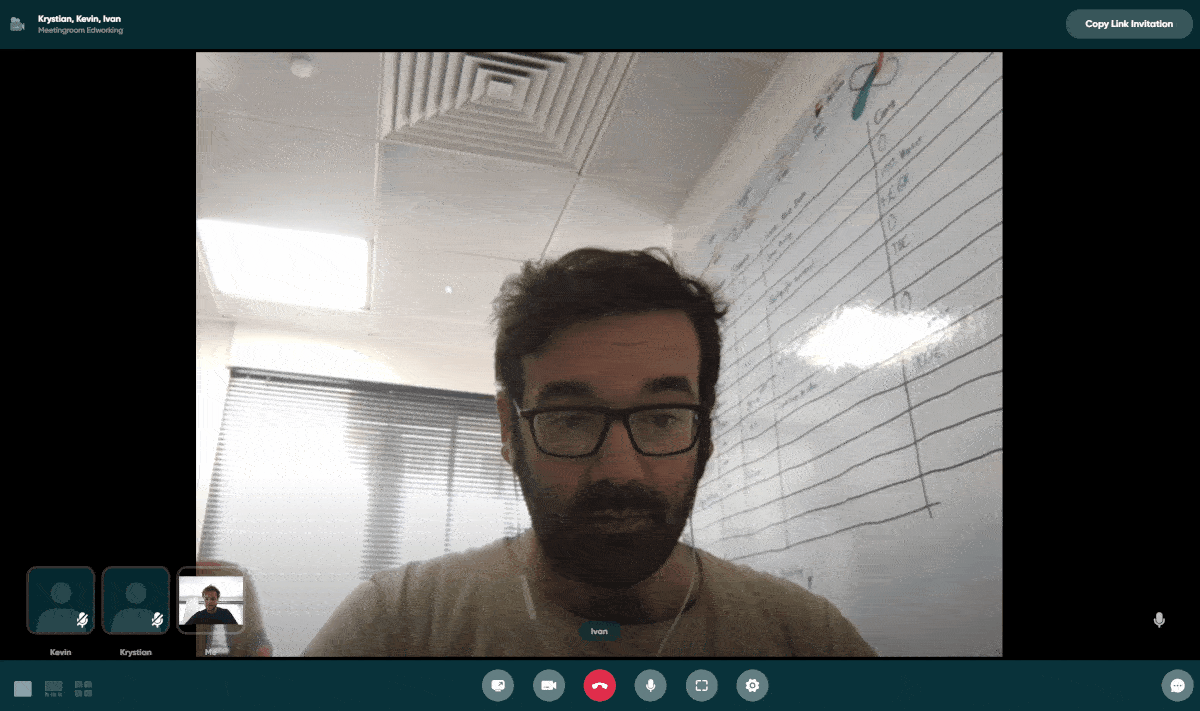 Another valuable feature of Meetingroom 2.0 is the ability to share your screen; this makes it easier to collaborate and show things visually.
If you need to share your screen or a specific window, click the SHARE ICON, which prompts you to share your entire screen, a window, or a Chrome tab.
If you've previously used the Meetingroom feature in Edworking, you're already familiar with the Settings Menu. That little cogwheel lets you choose which camera, microphone, or speakers to use if you have several of these components linked to your laptop.
Inviting members or non-members to a meeting
Meetingroom 2.0 makes it easy to invite people who aren't members of your team or who aren't using Edwork. It's simple: set up the meeting, select the participants, and start the session.
You can invite any non-team member (e.g., a client or consultant) by typing their email address in the box provided and then sending the invite.
Your non-team members will have the opportunity to join your meeting just by clicking on the link in the invitation, which leads them to register for an account in Edworking. Once done, they can join your meeting immediately.
Edworking is an evolving product, but as a collaboration tool, it's one of the most promising products of its kind. It offers a lot of power and flexibility to make it easy for teams to work together, communicate, and maintain a high level of productivity.
We hope you find these features beneficial, and if you have questions or feature suggestions, please let us know.
Thanks!
The Edworking Team
New Articles
Useful Links