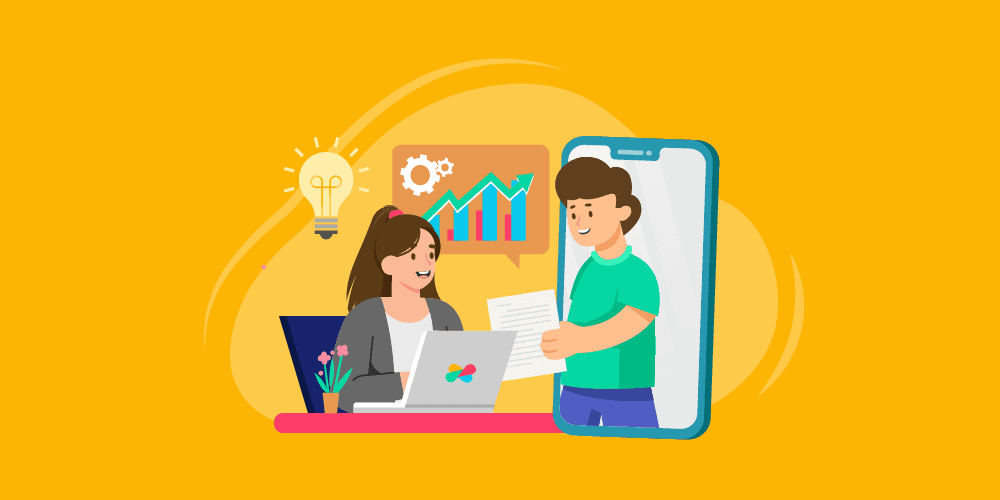 Teamwork is essential for successfully completing major projects, If your team is unable to collaborate, you will be unable to execute projects on schedule, create effective products, and end up losing your strategic advantage in the business. A surge in the number of people who work from home has forced the industry to change its processes.
Think about working on a group assignment where everyone is working very hard to hit the target. A member of the team is not able to report to work due to a personal issue. Except if your team employs document collaboration tools, the task is likely to be stalled.
For teamwork to be productive, the correct tools must be provided so that employees can interact effectively. Document collaboration tools can help with this. In this article, I will go through everything you need to know about Document Collaboration Tools for Remote Work, why you need it, and what are the best free tools you can use for effective team collaboration.
What Is Document Collaboration Software?
Document collaboration software helps teams to work remotely within the same content in real-time. They have the ability to make adjustments, and modifications, monitor progress and manage article revisions. Users can also give feedback and mention teammates, establishing the possibility of collaborative content development.
The online documentation tool includes customization possibilities to keep your information consistent with your brand. Furthermore, it provides precise insights on how well the content would be at solving employee concerns.
Why Should You Use It?
A good document collaboration tool facilitates team communication and cooperation in a centralized workplace. It also promotes teams to exchange more ideas, resulting in a more positive working environment.
The correct document collaboration software can also provide numerous advantages to your company, including
Faster communication and collaboration
Collaboration tools for documents improve communication within teams. It may be more convenient to convey your opinions in a document instead of wasting time in lengthy discussions, and files can also be shared with the other members of the team to promote their contribution. Every person in the group may view comments, and if one member of the team gives feedback, others are likely to respond.
Improve productivity
You will see an increase in effectiveness and productivity with collaborative documentation tools. They no longer have to spend hours searching for information in disorganized paperwork. They can get everything they need on a unified system, which boosts their productivity.
Quick decision making
Employees can get comments and make quicker decisions when information is easily accessible. Employees only need to provide a link to a document to gather real-time feedback. There will no longer be any fiddling with emails and different types of a file.
Top 5 Document Collaboration Tools
The following are our recommendations for the top document collaboration tools currently on the market. Continue reading to find which one of the best document collaboration tools is best for you.
ClickUp
ClickUp is a solid project management application with document collaboration capabilities. ClickUp Docs lets you save corporate and project data for real-time changes and modifications. Docs' collaboration detection notifies you whenever a group member views, comments on, or updates a document, letting you know when they are collaborating.
The editor provides various formatting possibilities, and the documents produced are synchronized in real-time to make sure that everyone gets access to the exact same version. Users could also import information from other sources such as Evernote or Microsoft Word.
The Permissions function enables you to set your documents open or private and give links to other people to access the file, but you could still control what the receiver may do with it.
Pros
The free version comes with unlimited users.
Supports the majority of Operating System
Friendly UI with online and offline mode.
Task organization by drag & drop.
Cons
There is no white-labeling support.
Dashboards cannot be exported.
Google Docs
Google Docs is a word-processing program from Google that takes a different approach when it comes to word processing. Many word processors, like Word and Open Office, are still offline apps that were installed on a PC. Google Docs, in contrast, is a cloud-based word processing software that requires online connectivity to function.
Google Docs is essentially an online application, thus it is not necessary to save files on your computer. You can easily share with anybody who has a Google account by providing a simple link or giving an email notification, and you can specify if they are granted editor or view-only permission.
Google's free plan includes 15 gigabytes of cloud storage. Unless you require additional storage, you also can switch to a premium account.
Pros
It works well with various Google apps.
Document sharing with import/export options
The user interface is easy to use
Cons
PDF annotation is not supported.
If you're not using the Chrome extension, you must have internet access.
Dropbox Paper
Dropbox Paper is a team collaboration online doc created by the digital company Dropbox. If your company relies heavily on Dropbox to save files, it is obvious that Dropbox Paper offers considerably more benefits. Documents may be simply organized, tasks assigned, workflows created, and projects collaborated on.
Paper aids in the organization of meeting notes. You may organize your background documents, agendas, minutes, next actions, and task assignments in one place. Tasks and deadlines can be tracked. Set targets, create a task list, and keep approvals in a place where everybody can access them to establish cross-functional groups.
Paper may be used to generate ideas, you can also attach links to platforms such as YouTube and Pinterest to post ideas and receive comments in real-time. Paper can help you organize creative collaborations with clients while avoiding lengthy email threads and disorganized documents. All of your data will be kept in one location.
Try Edworking for free
Pros
With simple admin controls, you can easily navigate the tool.
Provides templates to assist you in getting started immediately.
Easily exchange documents with coworkers.
Use external integrations to collaborate with third-party applications.
Cons
When many users see the same file and somebody saves changes, a new file is created.
Offline mode is not available
There are a few formatting possibilities.
Zoho Workdrive
Like the other collaboration tools, Zoho Workdrive allows users to smoothly share files for collaboration. It is extremely simple to share files with your team for evaluation while letting them give feedback on the documents in real-time. Your group will know what to update and can take action immediately if you leave your ideas in the comments.
This tool's excellent security standards allow you to share data and cooperate without concern of viruses or other malware. The ease of use makes it simple to organize documents in categories and workspaces. This program also includes an in-built chat.
Try Edworking for free
Pros
Zoho's cloud-based platform facilitates and enhances team collaboration.
Offers a new user interface with simple access to all essential word processing features.
Administrators can manage the access permissions of each team member and provide access to certain functions.
Cons
Single file upload limits are less than those of competitors.
You are unable to leave comments on files posted to WorkDrive.
Edworking Docs
Edworking Docs is one of the most straightforward document collaboration tools that you can use for your remote work. Edworking Docs allows you to collaborate on product ideas, document bugs, and more. You can keep everyone up to date, create, alter, and bring all of your Docs into one place.
It also allows you to make multiple Docs in one place and then connect them to workflows to execute ideas with your team Personalize Docs with emojis and covers to make them one-of-a-kind.
Edit any documents with your group. You can edit your documents in the same way that you would in Word, and style your text using a variety of options. Organize and manage permissions on all of your work, you can also share it with the public with a shareable link.
Edworking is free to use collaboration tool and Docs is one of our many features to offer. I will walk you through some other features that make Edworking the best option for your team.
More Edworking Features
1. Task Management – Organize each area in its own way. Create, change, move, and remove states to find the best ones for your space. Simplify complex tasks by dividing them into manageable segments.
2. Chat - With separate chats for all of your spaces, tasks, and team members, you can stay organized and focused. Collaborate with teams from other companies in the same way that you do with your own.
3. Video Call – A video call is integrated into chat, Video calls can be used in both private and group chats.
4. Stories - You can communicate wisely within your team. Sharing your stories in specific tasks, spaces, or just to a member of your team. Choose between recording yourself or recording your screen.
5. Files and Media - Keep all of your files in one safe location that you can access from your computer, phone, or tablet. Organize your work files for convenient access.
Conclusion
Document Collaboration has existed for many years. Try out the tools on this list to enhance your group's document collaboration. To identify which tool is ideal for the team, run it past them and select the option that best meets their needs. But if you are looking for more than just a document collaboration tool and enhance your teams' collaboration to a whole new level visit Edworking now and try it for FREE!